Practical, inexpensive online courses
At a time that suits you and anywhere you have internet access
CPD Compliant, built-in assessment to ensure understanding, certificates of completion and long-term online record of course results.
Also available for customised in-house training, new employee and site inductions
Peace of Mind – Courses come with a Money Back Guarantee  ⇒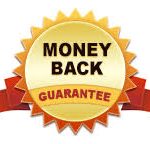 Course Catalogue
To Enroll:
Select your course
Add to cart or basket
Select another course, if you wish, and add to cart or basket
When completed your selection proceed to the checkout
Log in if you already have an account or register if you do not have an account
Select your payment method and complete your purchase.
You will be issued and emailed a link to download a voucher code if the payment is complete as with credit cards. With direct deposit and EFT, the payment will be complete on receipt of the funds in our bank account.
You will be taken to the "My Courses" page. Select "Redeem Voucher" enter your voucher code and submit.
You will be shown a message your voucher redemption was successful. Click on "My Courses" and you will see the courses you have enrolled in.
You're ready to enjoy your course.